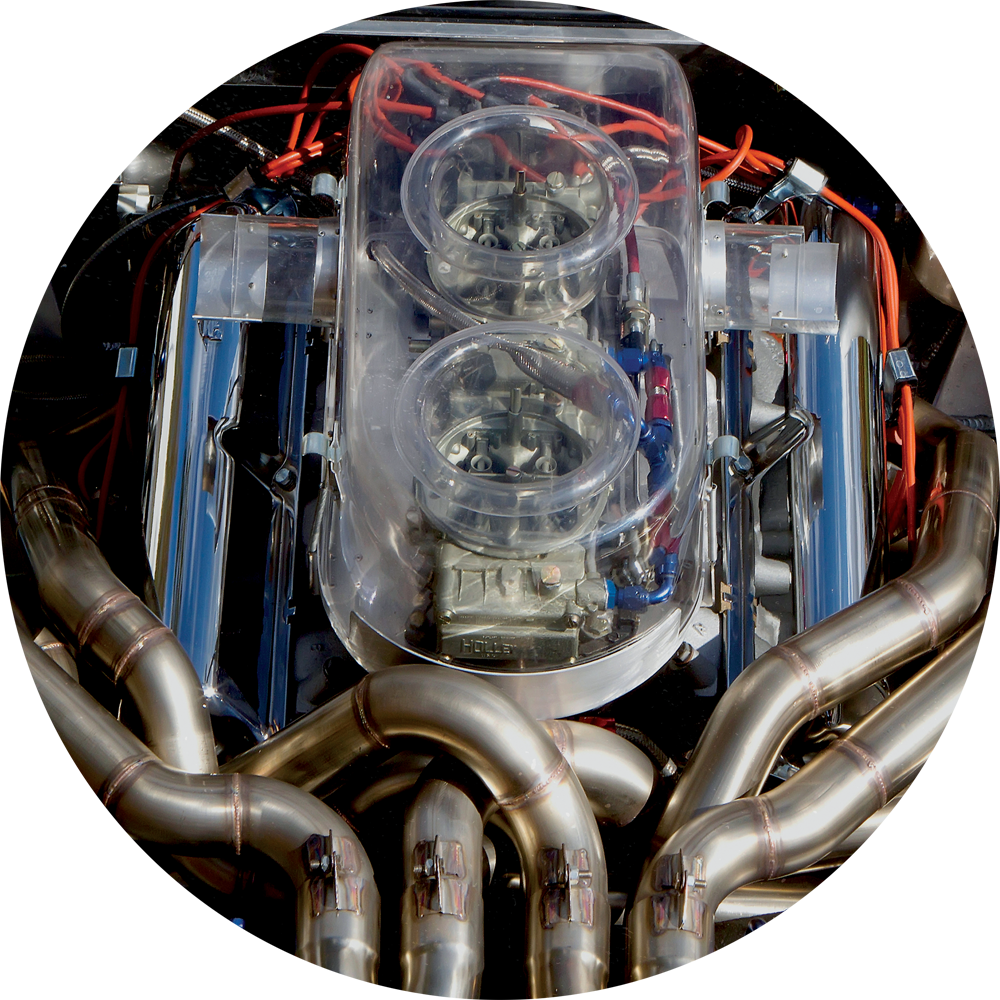 "Roush is the preferred source for Powertrain packages created to power some of the World's most competitive Motorsports applications today.
It is therefore no great surprise that Roush has been selected to recreate the magic and the excitement generated by the large displacement Ford engines as they arrived to dominate competition more than a half century ago."
-JACK ROUSH

427 Cubic Inches / 7.0 Liter V8
Iron block / Aluminum heads
Dual 660/40-series Holley 4-barrel carburetors
Horsepower: 500 @ 6500 RPM
Torque: 475 ft/lbs @ 4750 RPM
Gearbox: Kar-Kraft T44 4-speed transaxle
ROUSH is a perfect partnership with Riley Technologies | Kar-Kraft and will produce the powerplant for each MkIV continuation. The original "427" was proven to be both powerful and dependable and special care is taken to
create the same 48-hours of dyno durability as was provided in 1967.
While the ROUSH prepared engines will be built in the same vein as the original 1967 Le Mans winning manner, the over 50-years of development and improved materials will result in improved reliability and consistency.
Send me more information on the
Riley technologies | Kar-Kraft MKIV
continuation